Most trusted across the nation for buying Surgical Instrument Tray, Instrument Sterilization Tray, Bedpans Electric Sterilizer, Surgical Gowns, Catheter Tray, Aluminum Autoclave and many other surgical & medical use products.
Horizontal Autoclaves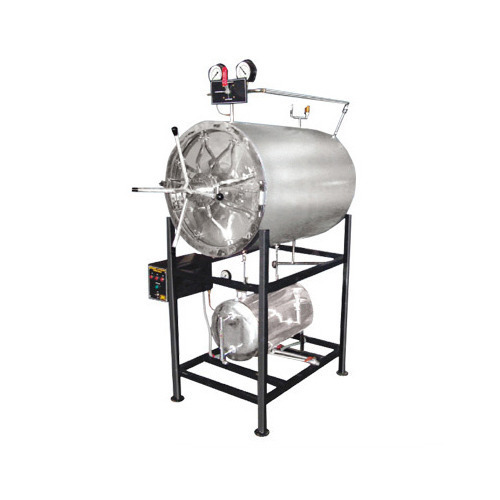 Horizontal Autoclaves
Horizontal Autoclaves
Cylinder Horizontal Autoclave Triple Wall
The sterilizer is based on the principal that microbiological action of saturated steam at elevated temperature is rapid and through. All models work on principal of downward displacement of air which is most economical method of obtaining sterilization.
Construction : Triple walled with steam jacket. Inner chamber and steam jacket made of S.S 304 with leak proof organ welding. Lid made of S.S autoclave mounted on tubular steel frame with ground leveling screwed flags.
Equipped With : Pressure control device, Digital temperature controller with digital timer & alrm low water cut off device