Most trusted across the nation for buying Surgical Instrument Tray, Instrument Sterilization Tray, Bedpans Electric Sterilizer, Surgical Gowns, Catheter Tray, Aluminum Autoclave and many other surgical & medical use products.
Vertical Autoclaves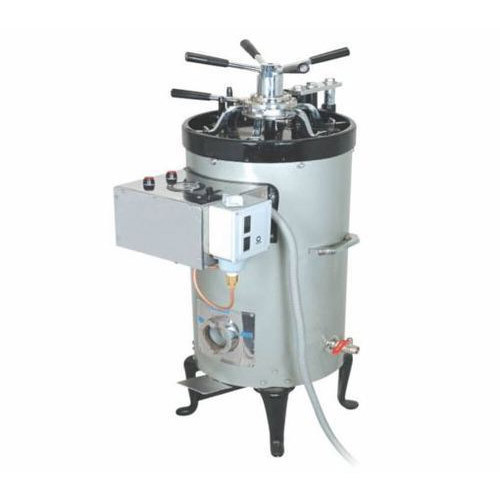 Vertical Autoclaves
Vertical Autoclaves
Vertical Autoclaves Radial Locking Double Wall
Double Wall Single Chamber Autoclave. The inner chamber and outer valve are made of stainless steel, Ring made of stainless steel / mild steel. The lid is made of stainless steel tightened by radial arms through a steering wheel made of chrome plated mild steel / stainless steel. The instrument is absolutely leak proof. Equipped with pressure gauge, safety valve, double safety valve, steam release valve, rubber gasket, inner container,S.S Bucket and mild steel legs for autoclave. The autoclave can hold the in between 5psi to 20psi with pressure cut / digital temperature / time cut off, low water level.